A hardware or drawer pull change can make the difference between bulky and dated and chic and new for a piece of furniture or cabinet. It is often a quick and easy change, and one that is overlooked. Beware though—you better have a GOOD template when you are installing most of these. Take a look at some of my favorites.
LANSA Drawer Pull, Ikea, $6.99-7.99 for two.
This thing is just NOT going out of style. It's been around for a while and still looks fresh. These can be used on either drawers or cabinets, are easily cleaned, and freshen up even the lamest kitchen. Trust me, I used these in my own lame kitchen.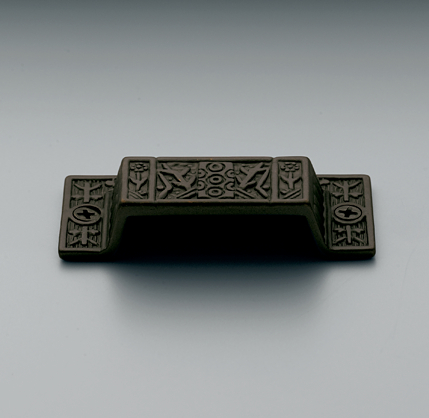 Ornate Pulls, $7.50, Restoration Hardware
I love this one. There's something Art Deco and Oscary-Wildey/"Downton Abbey" about these pulls. These would look amazing in a clean, redesigned, lighter kitchen in a Victorian or traditional home with warm wood floors and light cabinets. Very classic if done right.
Cabinet Pulls, $9.72 a piece, HandleSets.com
These domed cup pulls also make an appearance in my house, in my master bathroom. I am considering putting them in the kitchen too. User beware though, these can make a turn into corporate office park if they are too squared. For that matter, I don't like anything squared that is sticking out of a cabinet. Who wants to bump into that?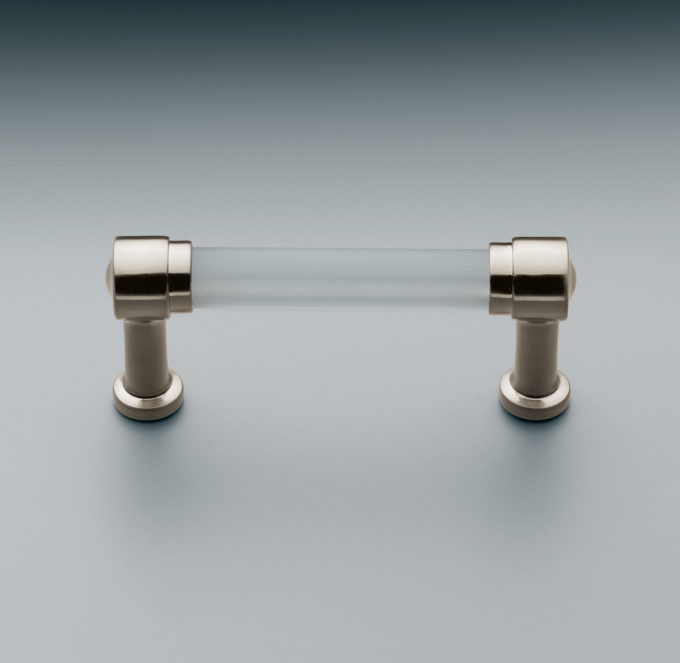 Grafton Clear Glass Pull, $14-20, Restoration Hardware
I like the idea of these in a bathroom with a big, glass shower. I can't really see these used elsewhere, like in the kitchen or on a dresser.
You might notice I didn't put any smaller knobs on here. I think they look dinky unless they are on a very small drawer or dresser. I currently have huge cabinets that they would NOT look good on, so I am not a huge fan of them at the moment.